Millie!
I apologise for my long absence. Don't you hate it when people are going to be late and they don't call?
But on to more important things. This is Millie: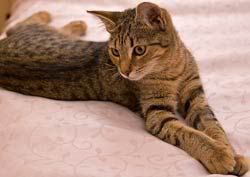 We picked her up from the
RSPCA
on Saturday. She's four and a half months old and a beautiful jungle kitten.
At first Mickey and Joey were a bit cranky and frightened of Millie, large threatening creature that she is, but they're a lot more relaxed now.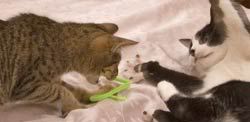 Millie and Joey are playing a lot.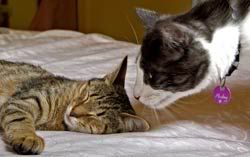 Mickey is still at the sniffing stage.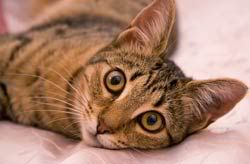 Isn't she lovely?